The Lensic is more than a performing arts center. It's a vital part of the Santa Fe community.
Since the 1930s, The Lensic has served as one of Santa Fe's favorite gathering places, a social and cultural hub that brings people from throughout our diverse region together to experience the joys of arts and entertainment. Today The Lensic has expanded its role as an integral part of the community. It supports arts and culture nonprofits and social service organizations, hosts a community box office that serves more than 35 organizations and venues, and inspires Lensic supporters to help fulfill its mission to bring diverse art and people together to enrich lives.
Click here to see what members of the community say about The Lensic .
Community Sponsorships
The Lensic is committed to supporting arts and culture nonprofits and social service organizations in both Santa Fe and the broader northern New Mexico region. The Lensic provides the theater free of charge or for a nominal fee to these organizations for use as a site for presentations and fundraising events. As part of the Community Sponsorship program, The Lensic also offers organizations technical assistance, box office management and marketing and public relations services to assist them in planning successful programs. In the past ten years, this program has helped more than 160 organizations raise more $1.7 million through events at The Lensic.
"The Lensic does a wonderful service for our community by allowing us and other nonprofits use of their beautiful and elegant facility. This year, thanks to The Lensic and our other sponsors, we were able to net $8,724. These funds are used exclusively for the benefit of The Friendship Club and the services it offers to the Santa Fe community and surrounding areas."
—Mary Stramel, President of the Friendship Club Board
Community Box Office
As a service to the community, The Lensic manages a Community Box Office. Each year the box office sells over 160,000 tickets for more than 375 events throughout Northern New Mexico, including over 200 events at The Lensic. Our ticketing services are available to organizations presenting their own benefits, concerts, tours, museum exhibits, or any other events requiring tickets. All proceeds from the events go to the presenting organizations.
Lensic Ambassadors (Volunteers)
Our volunteers, known as Lensic Ambassadors, come from all walks of life and share a camaraderie founded on their love of the performing arts. These 135 dedicated individuals donate their time, saving The Lensic more than $150,000 each year. Easily identifiable by their emerald sashes, our Ambassadors ensure that every patron has a great experience at The Lensic. They greet guests courteously, staff the doors to the theater, efficiently seat patrons, and provide help for those who need special assistance.
For a list of our current Ambassadors, click here.
Would You Like to Volunteer?
Because of the popularity of the volunteer program, the roster is currently full. If you would like to put your name on a waiting list or learn more about our Ambassadors program, please contact Laura Acquaviva, Managing Director, at lacquaviva@lensic.org or 505-988-7050 x 2202.
Passages - Opera Across Santa Fe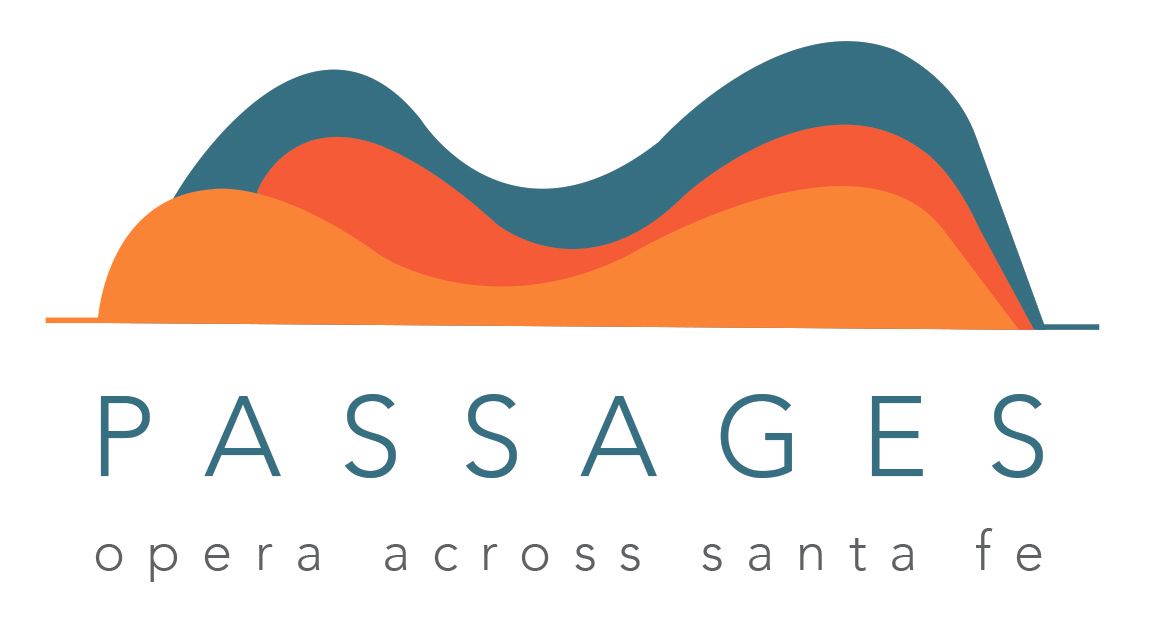 THE LENSIC PERFORMING ARTS CENTER THE SANTA FE OPERA and SITE SANTA FE Present a Collaboration showcasing Santa Fe as the premier destination for an immersive opera experience.
FALL 2018 – SUMMER 2019
THE LENSIC
A NEW SEASON OF MET: LIVE IN HD: OCT 2018 – MAY 2019
Includes live simulcasts and encore presentations including Aida, Samson et Dalila, La Fanciulla
del West, Marnie, La Traviata and many more, plus a live performance of No Tenors Allowed,
starring Thomas Hampson and Luca Pisaroni on May 2.
SITE SANTA FE
AN EXHIBITION OF CONTEMPORARY ART: MAR – SEPT 2019
Bel Canto: Contemporary Artists Explore Opera brings together a celebrated group of
artists whose works examine the music, design, history, and architecture of the opera,
including Candida Höfer, Guillermo Kuitca, and Yinka Shonibare, among others.
THE SANTA FE OPERA
2019 SEASON: JUNE 28 – AUG 24, 2019
La bohème, The Pearl Fishers, Così fan tutte, Jen?fa, The Thirteenth Child,
and Renée Fleming in Recital.

Partially funded by the City of Santa Fe Arts Commission and the Lodgers' Tax for the Arts